If you're looking for an electrifying ride that combines innovation, excitement, and performance, look no further than the Smartmotion Catalyst electric mountain bike.
Created by a team of adventurous cyclists in New Zealand, this powerful machine is designed to help you conquer the trails and push the limits of what's possible.
The Smartmotion Catalyst is built to perform, with a 48V power system that allows you to reach your destination in record time. With a 27.5 inch wheel, you'll be able to soar past the competition. This e-mountain bike is the perfect companion for your effortless adventures.
One of the most impressive features of the Smartmotion Catalyst is its hydraulic disc brakes. These powerful brakes give you the confidence to tackle any terrain with ease, offering unbeatable performance on and off-road and stopping on a dime in any weather condition. Whether you're hitting the trails or commuting to work, you can enjoy peace of mind knowing that your ebike is equipped with the best brakes available.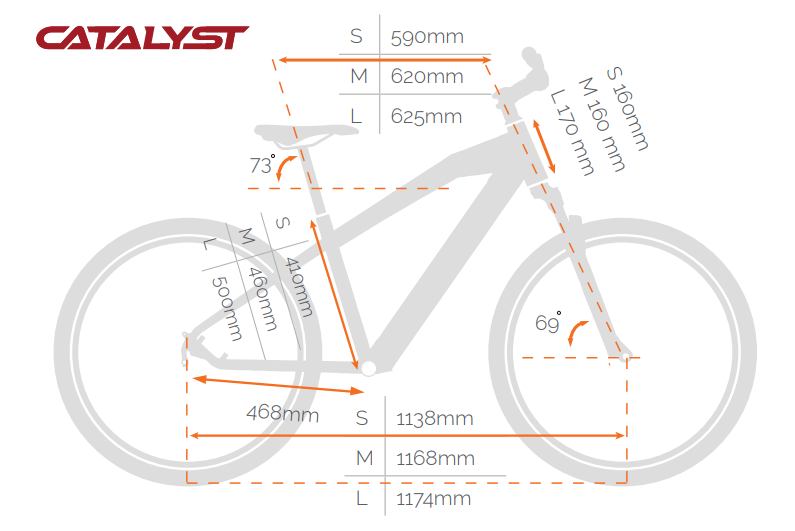 The Catalyst 48 V electric cycle is constructed using high-quality components, including a Samsung, LG, or Panasonic 48V 12.8ah, 14.5ah, or 17.5ah high-performance power system and a high-torque brushless motor with a freewheel 250-350w.
This quiet and powerful electric cycle is perfect for the weekend warrior mountain biker who wants to commute and conquer trails. It's the perfect choice for anyone who wants to experience an adventure like never before.
When it comes to e-bikes, the Smartmotion Catalyst is one of the best on the market. With its powerful motor, high-quality components, and innovative design, this electric bike is sure to impress even the most seasoned cyclists.
BATTERY: Samsung, LG or Panasonic 48V 12.8Ah / 48V 17.5Ah
FRAME: 27.5 Low step hydro formed top tube with integrated controller and LCD. Small or Large size
FORK: 120mm travel, rebound and lockout adjustment
HEAD SET: Neco integrated tapered
HANDLE BAR: 31.8 x 720mm 30 rise
SEAT: SmartMotion Enduro
SEAT POST: 30.4 x 400mm Aluminium
BRAKE: Magura Hydraulic brakes with 180mm rotors
CHAINWHEEL: 46 170mm crank
CHAIN: KMC X10e
CASSETTE: 11-36 Tooth Shimano
FRONT HUB: Novatec
SPOKES: Black Stainless
RIM: 27.5 Aluminium double wall
TYRE: 27.5*2.2
DERAILLEUR: 9 speed Alivio Shimano
MOTOR: High torque brushless with freewheel 250-350w
SENSOR: Cadence sensor
DISPLAY: Full colour LCD in top tube. 5 Levels assist
TOP SPEED: capped at 25km/h
RANGE: Up to 60km
MAX LOAD: 100kg
* Batteries can change between these 3 brands based on availability
** Please note: All parts are subject to change based on availability and can be different between Manufacturing schedules