Workshop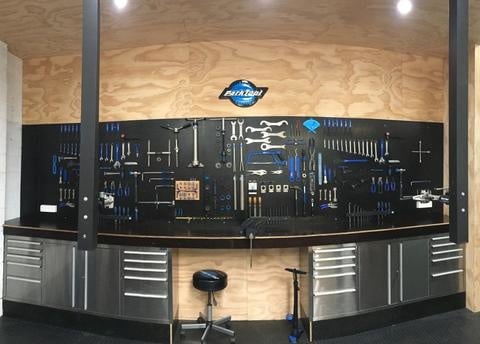 Services Available
Major services and restorations on all brands, makes and models
Minor repairs and tunings
Professional bike builds
Packing of bikes for aeroplane travel
Suspension servicing and custom tuning
Wheel building
Tubular and tubeless tyre installation
Insurance quotations
At Bicycle Tech Bar, we offer you over 20 years of expert mechanical service & sales advice for the best brands in bicycles, parts & accessories
We don't care what brand or type of bicycle you ride, we just care that you ride!
Bicycle Tech Bar is owned by a rider and racer. Our team are very particular about how their bikes work and as a result, we are very particular about how your bike works.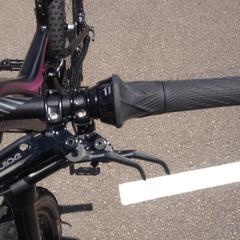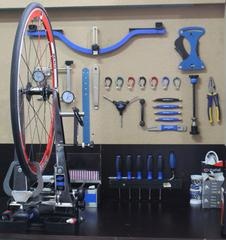 Bicycle Tech Bar workshop offers high quality repair & custom build on all makes and models of bicycles, wheels, suspension, & more. We will fit parts either supplied by Bicycle Tech Bar or something that you have purchased elsewhere. We endeavour to make your ride better by providing you with the right solution!

Using only the best from PARK TOOLS & MAXIMA racing oils, you will be assured your bike will be shown the care & respect it deserves. When you bring your bike in you will be talking to the mechanic who will perform the work. On completion you will receive a detailed work order & provided with a 90 Day Work Guarantee.
At Bicycle Tech Bar we care about the world we live in, so we use environmentally friendly products wherever possible including the Alsco Ecosafe parts cleaner.
90 DAY WORK GUARANTEE
We provide a 90 Day Work Guarantee after completion of all repairs, which covers any further adjustments that may be needed due to settling in periods. This can be done on the spot, with no booking required.
The 90 Day Work Guarantee does not cover adjustments due to damage from an accident, crashing or alterations not performed by Bicycle Tech Bar. It does not include normal wear and tear, or any adjustments/repairs made on any bike/component damaged beyond proper working condition. The 90 Day Work Guarantee does not apply if any recommended repairs are refused at the time of your initial assessment and estimate.
Services do not include parts, or extra time required to remove damaged parts.
Service prices are subject to change depending on the condition and/or problem presented on the bicycle.
The 90 Day Work Guarantee is provided with all new bicycles purchased from Bicycle Tech Bar.